Poljot international brand is represented in my collection by six!! watches. First one is Pobeda, which was issued at 75 anniversary of the end of WW2. It is limited edition watch for which PI has found original ZIM 2602 movements. You can read a review of this watch and within this review I have also written something about the history of the Pobeda watch.
Next one is latest watch in PI collection, Samara. Again watch built in a vintage style from 1960's and with the vintage Poljot 2609 movement. Watch is sold already and is presented in SOLD section.
My last purchase is Poljot International Arctis, with Chinesse Seagul mechanical hand winding movement.
Next four watches are also part of other collections (one from alarm and three from space collection) so they are presented there.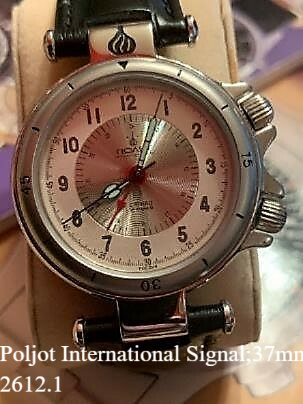 Last one is a very special watch - a tourbillon made as a tribute to 30th anniversary of the company. Watch is made in VERY limited edition, only one in gold plated dial and one in rose gold plated dial. I have this version.