Gagarin was and still is one on the most iconic figure in the USSR and now in Russia. He was a hero of the Soviet Union and his eary death just increased his popularity. Anniversaires of his flight were not celebrated just by issuing Šturmanskie watch reeditions but also a lot of other watches dedicated to Gagarin. But watches with his picture were not issued just on anniversaries, almost all USSR watch companies put his picutre to at least one of their watches.
I have just several of stated watches, one could have a huge collection of this type of watches if wanted to collect them all.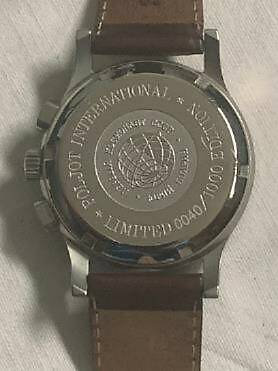 Please note high quality version of Poljot 3133 movement!